September 3, 2021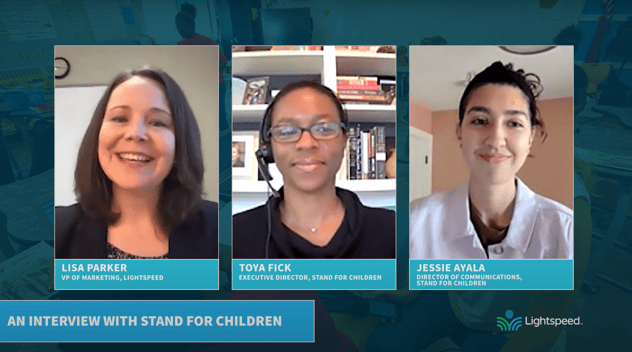 Stand for Children, a nonprofit based in Portland, Oregon, has spent the last 25 years working to improve the lives of children through education through proven solutions that focus on equity and racial justice.
The organization followed a Children's Defense Fund rally in June 1996, drawing some 300,000 participants to Washington, D.C., – largest demonstration for children in U.S. history.
Since 1999, the organization, which operates across nine states, has achieved over 209 state and local victories and leveraged over $6.7 billion in education investments to improve the lives of more than 5.6 million children.
Lightspeed, whoseinstructional audio systems address classroom equity by ensuring all students can hear clearly, became a Stand partner in 2020.